The Baikal lake itself is a wonder. It is at least 25 million years old and is known as one of the largest and deepest lakes in the world.
Here talk about the great Baikal lake in Russia.When in normal season the  lake has full of fresh water,it looks very beautiful. If it is Winter,the great Baikal lake turns in to rock hard icy,and looks even more beautiful.
At this season ,the cracks in Baikal lake grows even fast than other season. These cracks grow as big as 40 feet with in minutes.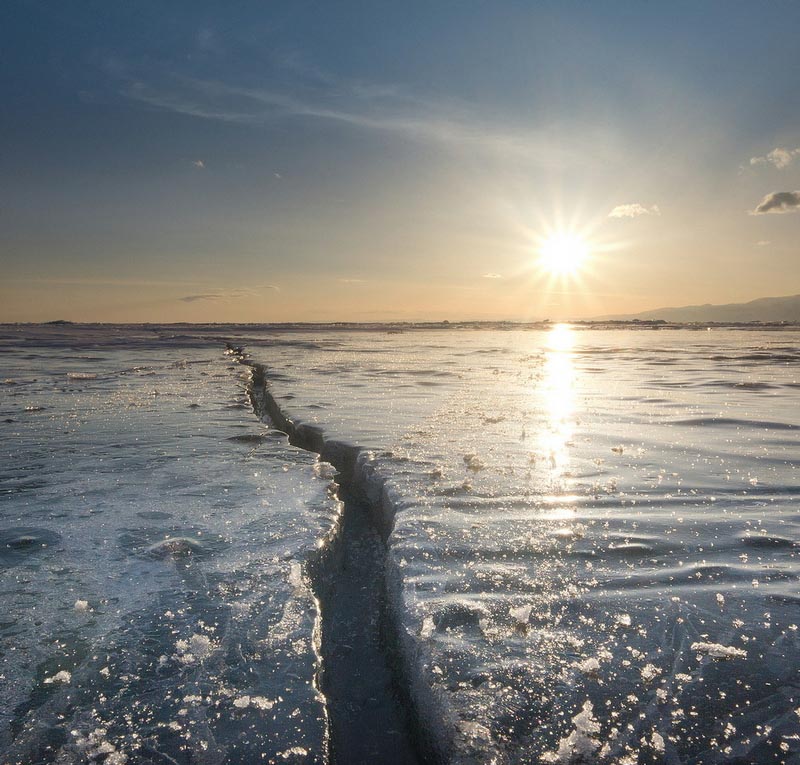 With in no time,the crack got bigger and bigger.These cracks are scary and very dangerous to walk on the lake.
Believe it or not some times the ice blocks in this lake are more than 50 feet high.
These huge ice blocks are formed by the movement of ice floes.
Not Surprisingly,These huge blocks are called hummocks in Lake Baikal Siberia,Russia which holds one fifth of the world's fresh water.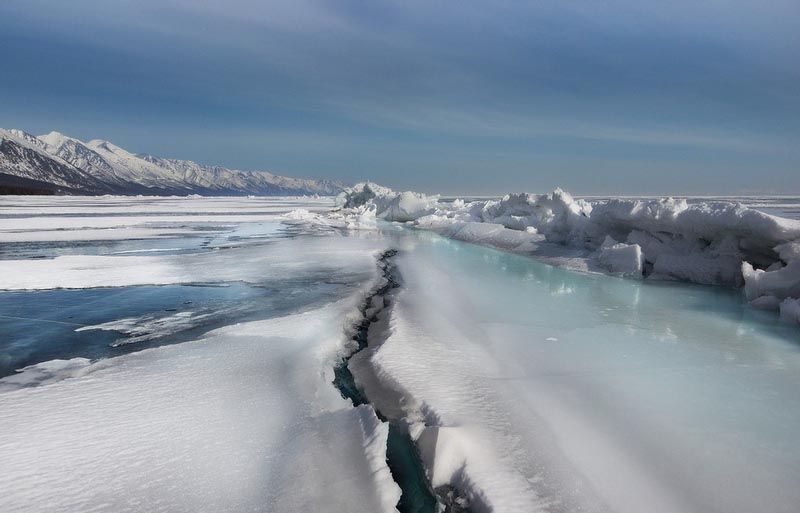 This beautiful crystal Clear water lake is life to many species than any other lake in the world. These Animals and plants are found nowhere on the earth. Lake Baikal is also the world's deepest lake, depth is more than a mile below the water's surface in most areas.
Lake Baikal is also incredibly clear; we can see up to 130 feet beneath the surface.The lake's great clarity is partially attributed to its massive population of a small crayfish, Baikal Epishura, which eats algae and other particulates in the water that would lower visibility. It is estimated that these tiny crustaceans (about 1.5 mm long), along with others of their species, filter 10 to 15 times the amount of water that flows into the lake, keeping it clean and clear.